Elgato strikes again with the driver woes.
The Elgato game capture device is one of the devices in my blogging tools for when I decide to do a video blog. Much to my surprise, version 3.0 of their video editing software was released. And upon downloading it the Elgato update tool not only tried to downgrade my software from 64-bit to 32-bit in some half-hazard method. But It also unregistered my device from the computer. This is just a quick entry to show how to fix the Elgato game capture HD60 and manually inject the driver back into your computer so that you can keep using it without an OS reload or anything crazy like that.
Notes about obtaining the driver for windows 7. (Update 7/27/2019)
You can download version 3.20.33.1533 right here!
As always, when downloading from any third-party site be sure and virus-check everything! Stay safe out there keyboard cowboys! This file has been 7-zipped as that is the standard of all binaries that are delivered from this site.
The Elgato driver problem.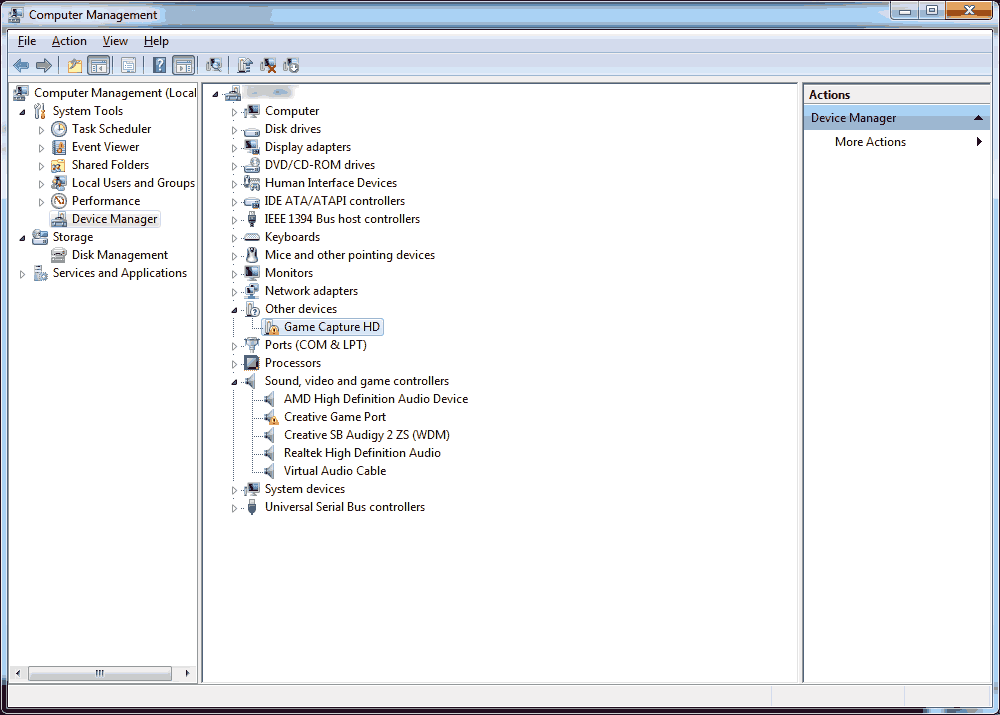 The website was almost no use to how to fix this issue at the time of posting. However, there is a way to correct this issue.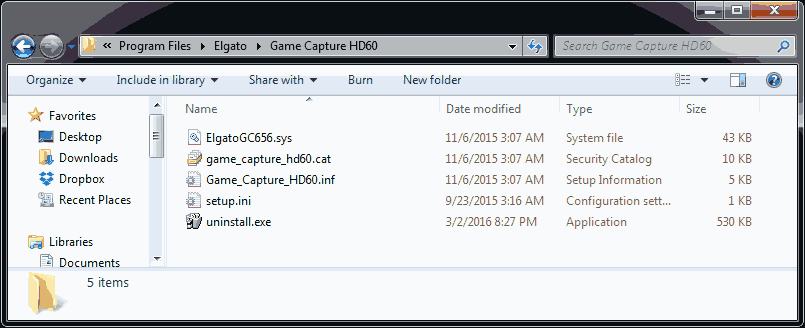 Even though their update program leaves much to be desired, at least their directory structure is good. locations are as follows: For 64 bit: C:\Program Files\Elgato\Game Capture HD60 For 32 bit: C:\Program Files(x86)\Elgato\Game Capture HD60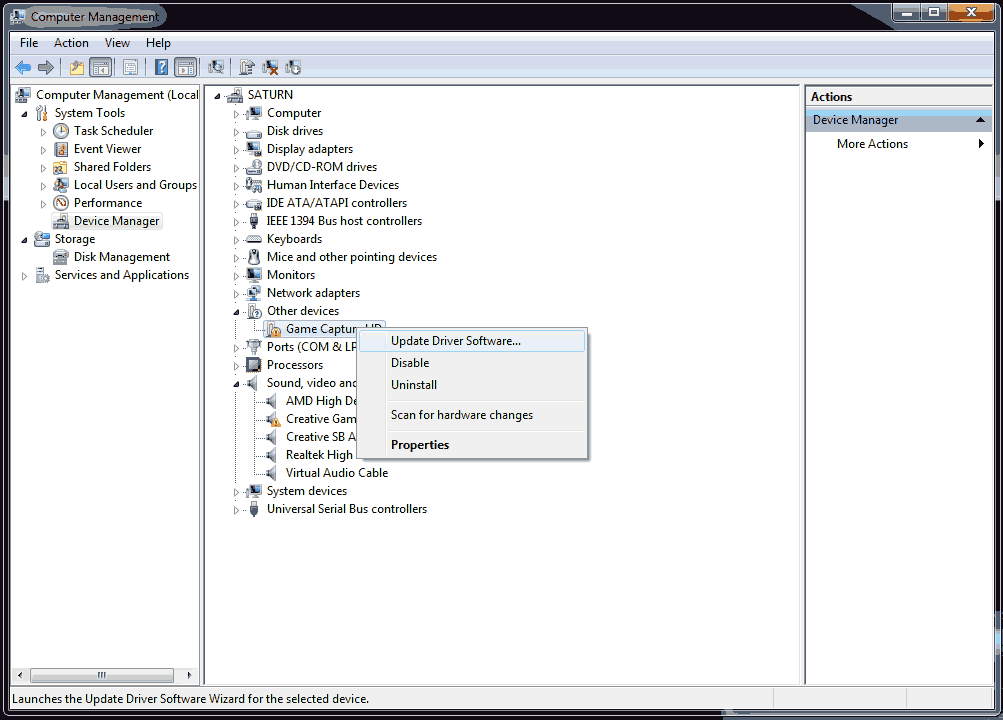 Lets proceed to getting this driver updated manually.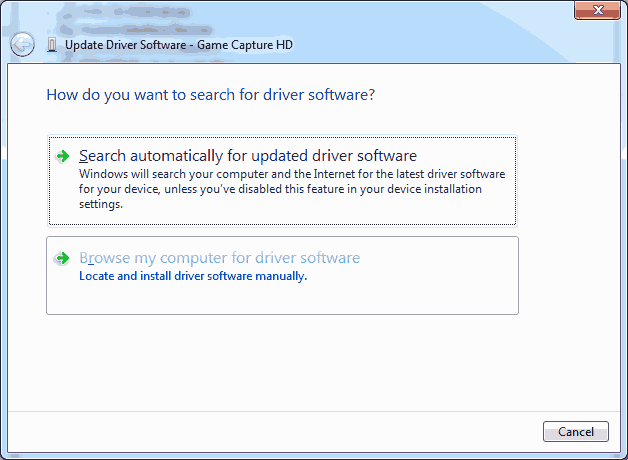 Click "Browse my computer for driver software" as windows will not be able to automatically install our game capture board like it should be able to do.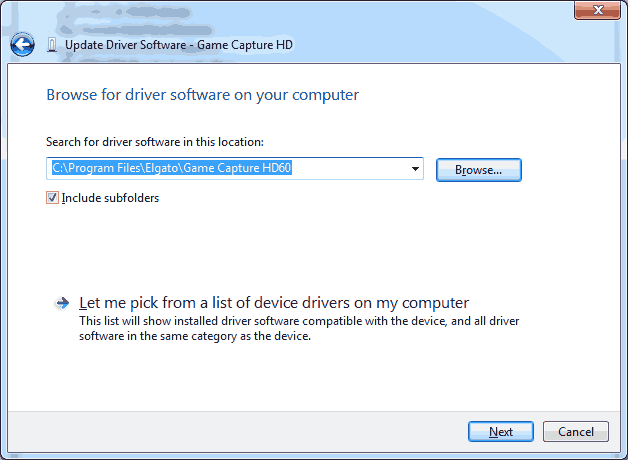 We point it right to the folder where our game capture driver is at.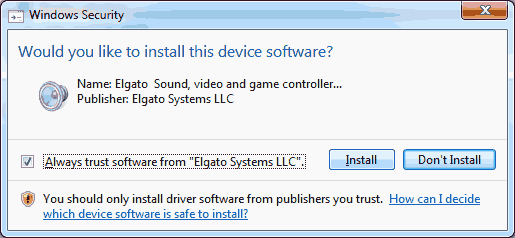 This is where windows as an OS no longer trusts what you are doing. This is normal, Just check the box and press the Install button to continue.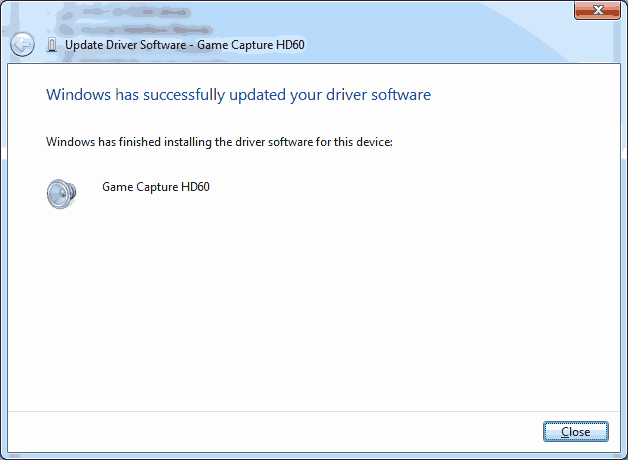 Testing the Elgato after manual driver installation.
Now that we have installed the Elgato drivers manually we can go and test it now.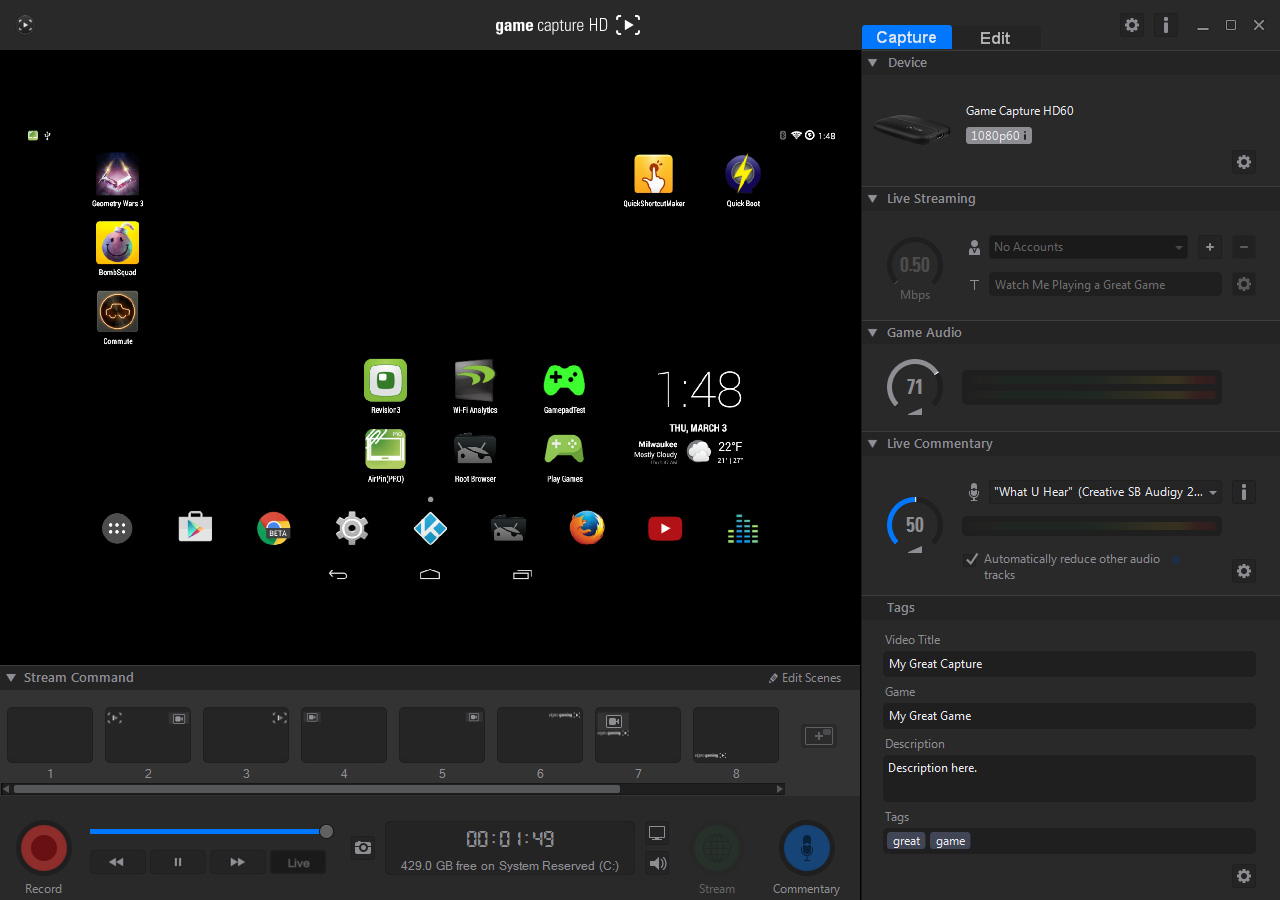 The Elgato Game Capture HD software finally detects my device once again in their newest 3.0 version. It actually shows up in the devices tab with my game capture device and I am receiving a stream coming down the HDMI signal. So besides the driver headaches of getting downgraded to 32 bit and eventually having my device be totally ignored during an update despite re-installing and/or repairing does to it. I am at least back in business by capturing more videos once again.
Final Thoughts.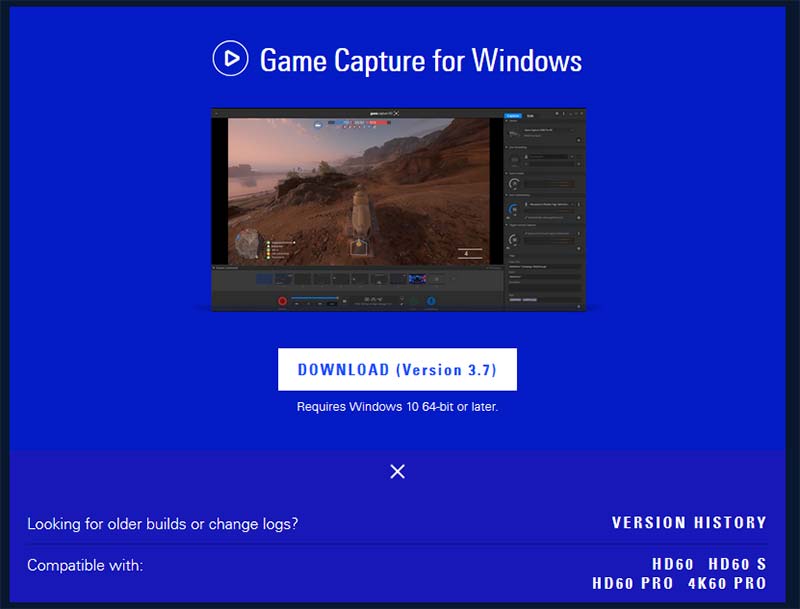 If you go to Elgato's website you have to maximize the driver button. Go into version history and dig deep in order to obtain the Windows 7 version of the driver software. Couple this with the fact that they merged with Corsair which is slowly becoming about as hated company as Razer with all of the things we've had to repair from them. They announced end-of-life of the Elgato HD60 after only 4 years!
That's right boys and girls! Planned obsolescence at it's finest!
Nevermind the fact that most streaming services don't even allow you to go 4k streaming and even if they did many internet ISP's in America have such shit upload speeds most can't do it anyway! But Elgato/Corsair says to hell with you go buy a new card or else you are a terrible customer and should be set on fire. Fuck Elgato! We don't think you're terrible! Shit, we think hardware should last for 20+ years! Which is why we'll host the driver instead of forcing you the reader to jump through all of Elgato's web-pages where they track you and throw ad after ad to guilt you into buying something that works perfectly fine for you!
That's all server has to say! Stay safe out there and don't die.
+++ END OF LINE