Welcome to the download section.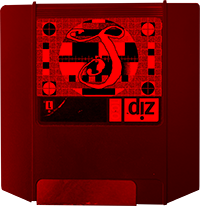 In this section you will find binaries that you can download. Typically these are mods that are for use in certain games and will be marked accordingly including instructions on how to install these mods. It should be noted that these downloads are things that we have personally made and/or support files. In making the items we have personally made work on your PC. If you are looking for downloads for tech articles or blog guides. Binaries and download links are placed within those blogs as the software is made by other people. Thank you for checking out my download section!
Game Modification download:
This download section deals with adding extra data into games to give new texture and models into them.
Quake 2 character file downloads:

Website: Multiple Sources.
Description: Original made by ID software, it was the second installment of the iconic FPS series. Bethesda now owns the rights to Quake and we would normally point to their site instead however they seem to only be talking about Quake Champions instead of any of the games prior which are still on sale at both GoG and Steam.

Character name: Mazen

Mod type: 3-d Character
File Size/Type: 1.68Mb / 7-zip file
Description: Follow this link for blog entry.
Click here to begin direct download of character.
Stepmania character file downloads:

Website: http://www.stepmania.com/
Description: Stepmania is considered an 'Emulator' to the various dance pattern games such as Konami's Dance Dance Revolution, Pump It Up, Or In the groove. On this site you will find some of the custom characters that I have injected into this emulator. I have tested that it works in both versions 3.9 as well version 5.0 of Stepmania.

Character name: Ukidig

Mod type: 3-d Character
File Size/Type: 976Kb / SMZIP file
Description: Follow this link for blog entry.
Click here to begin direct download of character.

Character Name: Xela

Mod type: 3-d Character
File Size/Type: 1.421Mb / SMZIP file
Description: Follow this link for blog entry.
click here to begin direct download of character.
Other files for download to Stepmania:
Description: These bone files were not made by S-Config and thus the copyright on these files are unknown. As a good provider of media testing occurs to make sure all of the characters work. download the bones and help files and simply double-click the file. Stepmania should take care of installing these for you. They are a requirement for ANY character that exists for Stepmania!
If you are having any problems with these files be sure and check out the tutorial blog entry which shows how to install characters and the bone files.
About the bone and helper files:
All of the dance moves were initially ripped from DDR PC-Edition which a Stepmania dev team member converted over for use with Stepmania. (They've been floating around on the net for years now!) Unless there is a cease and desist raised from Konami they will be hosted here.

Original 7-ZIP download of the bone and helper files is also available.
Related blog articles:
Random project files found on this Blog:
These are model files, animations, and presets that I use in other programs that don't really belong under the Game Mods catagory.
Tutorials:

Tutoria
l Name: Stepmania Character Guide
Tutorial type: Archive.
File Size: 1,158Kb
Description: These are the files from the Stepmania charcter guide containing model data and text templates on how we assemble a character in accordance to the blog entry. Download now!.
Lightwave:

Website: https://www.lightwave3d.com/
Lightwave is a 3-d program that I have been using since the Amiga days in the mid 90's. I still use it to this day because in the more recent versions I can export to other formats that can be more easily manipulated in other programs .

Project Name: Black Star
Project Type: Lightwave 8.x and above project file.
File Size: 66Kb – Contains the .lws and the 2-layer .lwo file
Description: Follow this link for blog entry.
Direct download link for project files here.
Banners:

Name: S-Config advertisement banners.
Tutorial type: Archive.
File Size: 15MB
Description: Originally posted on the Cellar door. Click here to download our 7-zip archive of these files. These are some of the banners that we made to promote the site. the following files are here:
240×60 pixel resolution Animated and Still files. Coming in a variety of formats such as PNG, GIF, WEBP, JXL, AVIF. Both formats are given to allow the webmaster a choice in how much bandwidth they wish to spend on us.
88×31 ultra-small still only files in PNG, WEBP, JXL, AVIF.
An HQ folder containing a 1920×480 version of our still as well as our animated in PNG for the still and AV1 video compressed for the animated. This is to allow webmasters to ability to roll their own compressed file if they still are ninjas with FFMPEG
In closing.
We thank you for checking out our downloads sections. If you have any problems downloading these files please feel free to contact us using our form. We hope that you are having a wonderful day within the universe and until then
May server protect you.
+++
END OF LINE