Playing with a Vulture!
Toying with avian I decided to do a vulture. Not sure what i was thinking back then, probably too much cartoon network. anyhow, here it is!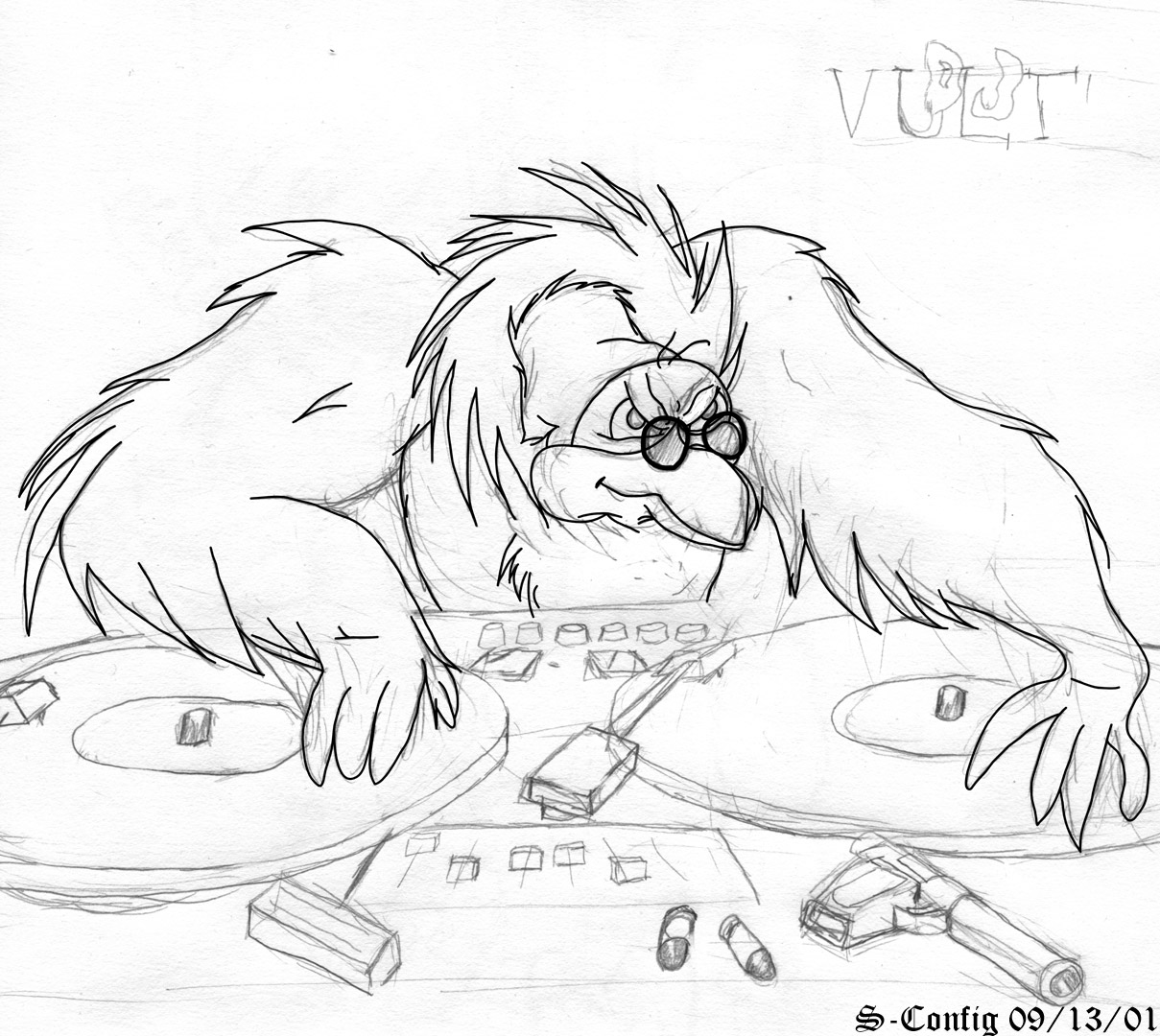 Initial Sketch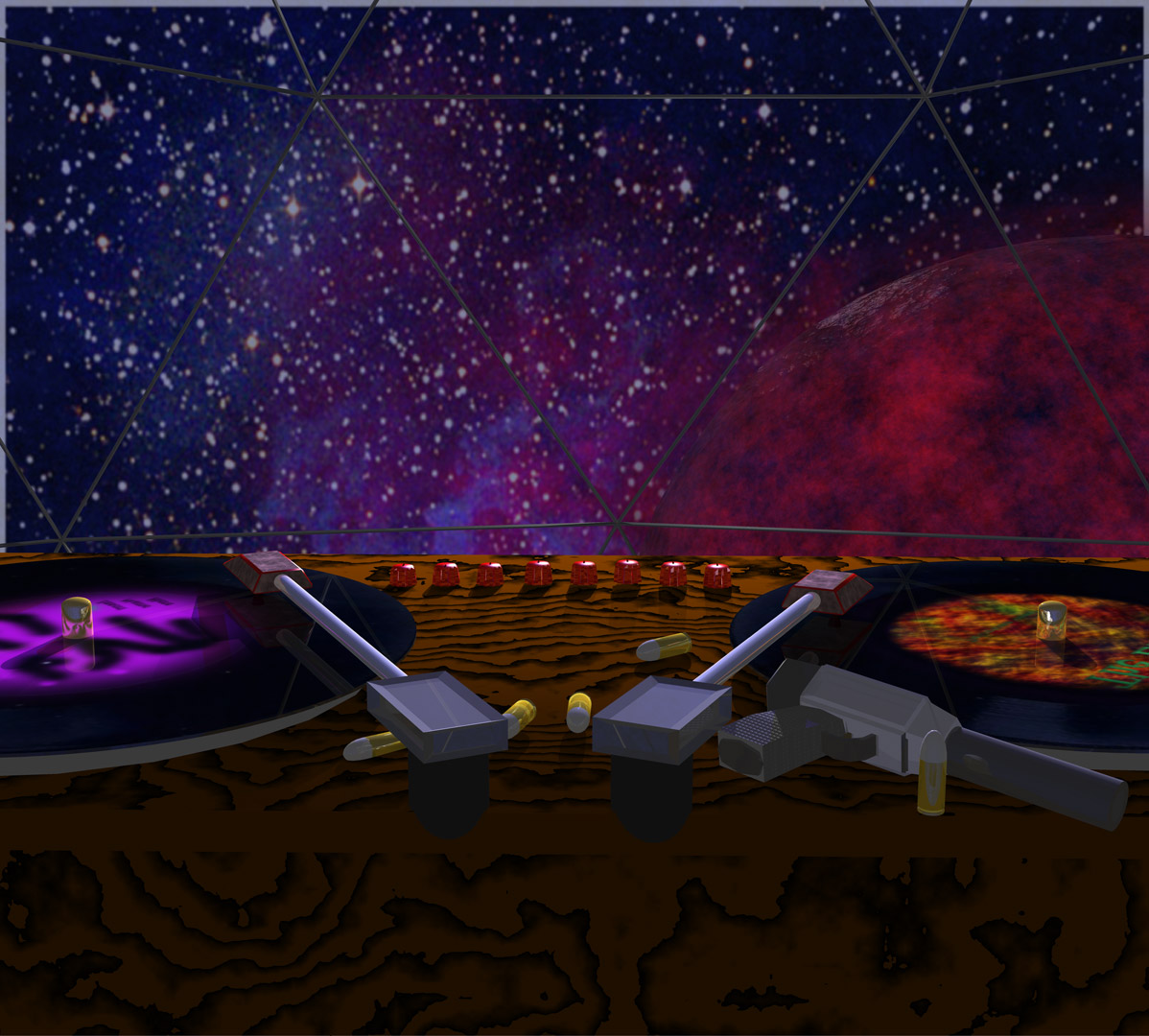 Rendered background in lightwave 6.0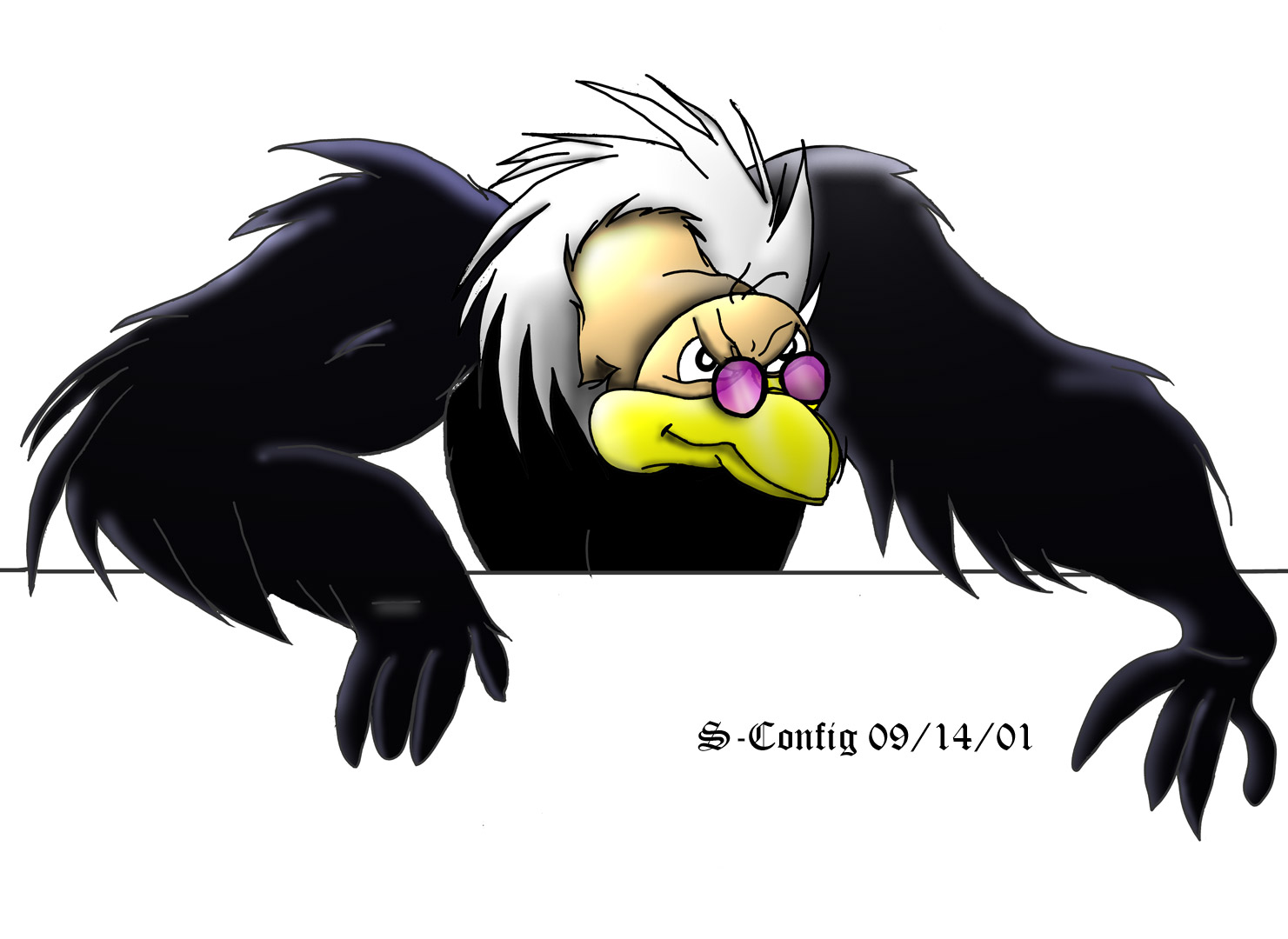 Stand alone picture of Vinney colored in photoshop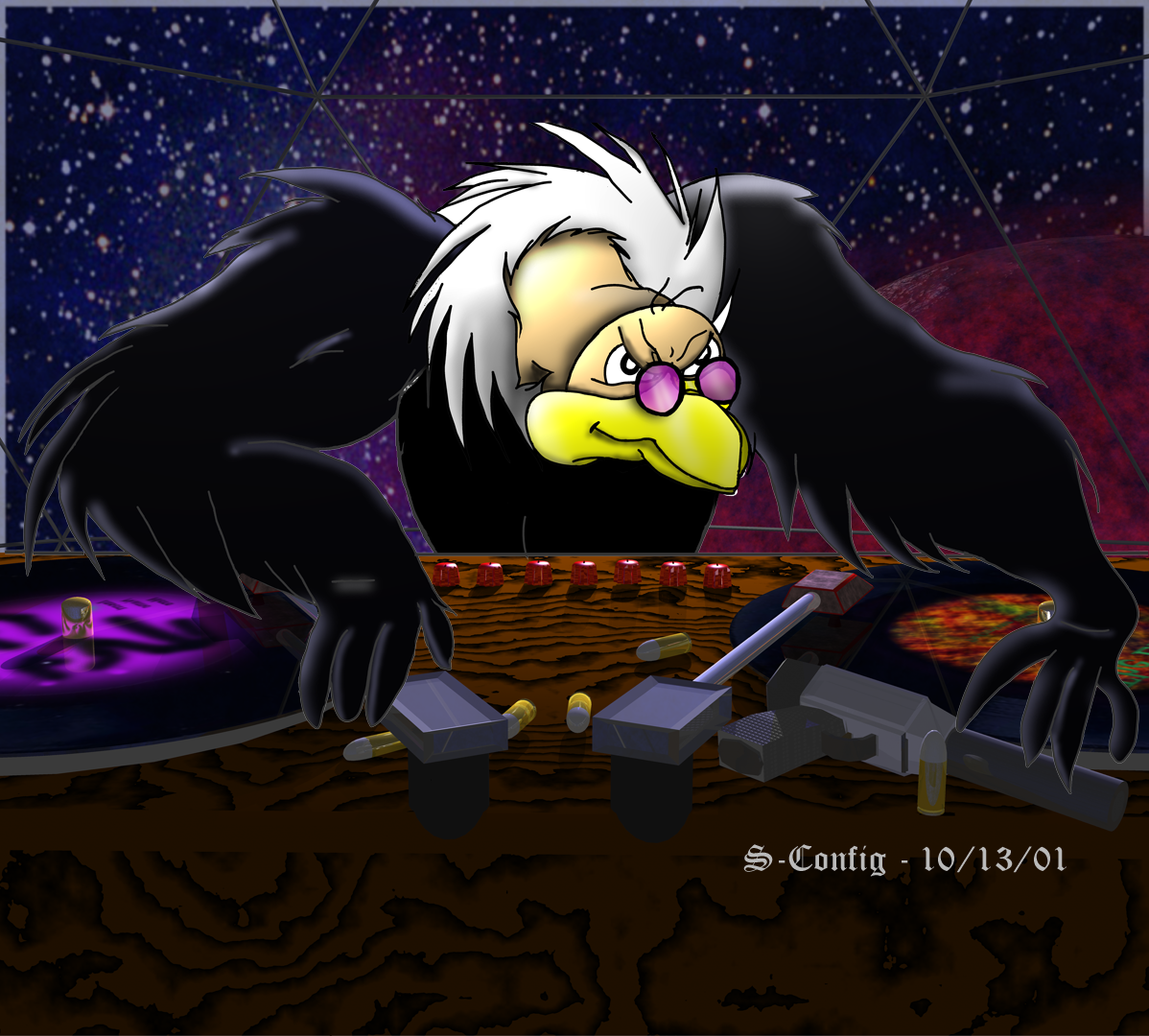 Completed picture of Vinney
 Would you like to see more? Click here to head back to the "Color Artwork" portfolio Section of my site!