Scraps of a Rhino character made.
For this rhino quick sketch I decided to ink and color and throw together a backdrop in lightwave using an array multiplier and then colored one of my quickly inked drawings on top. This species and type of  character does not often get much for draw-time as they should.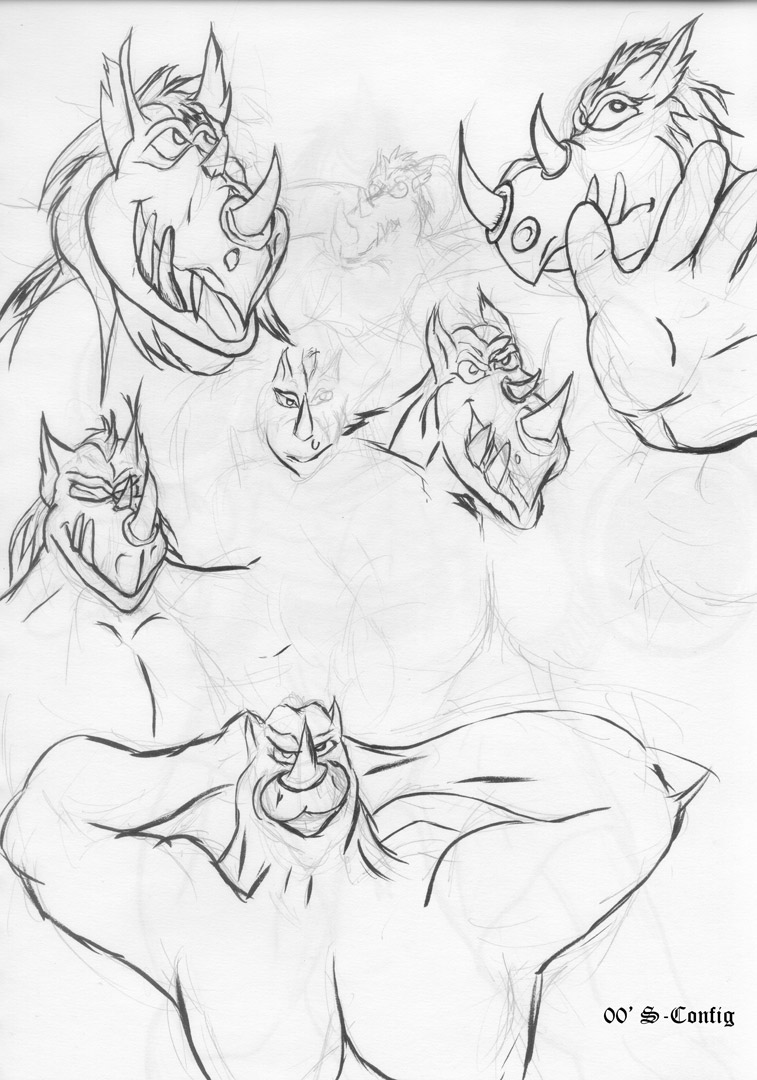 Various rhino sketches that was made before choosing a final one.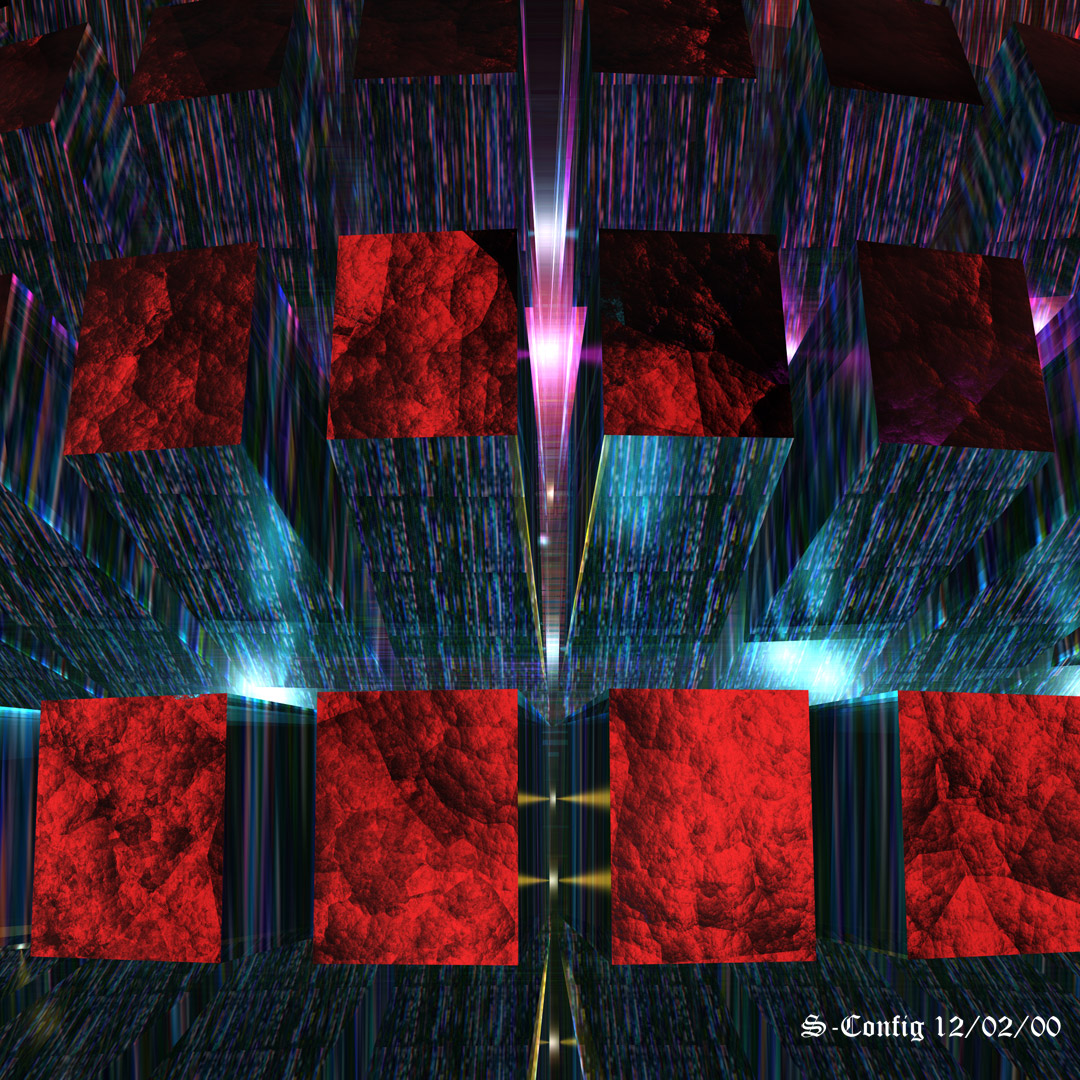 Backdrop rendered in lightwave 6.0. All that the background was is a sphere that I did an extreme bevel and then textured it with some rendered clouds from the PhotoShop rendering tool.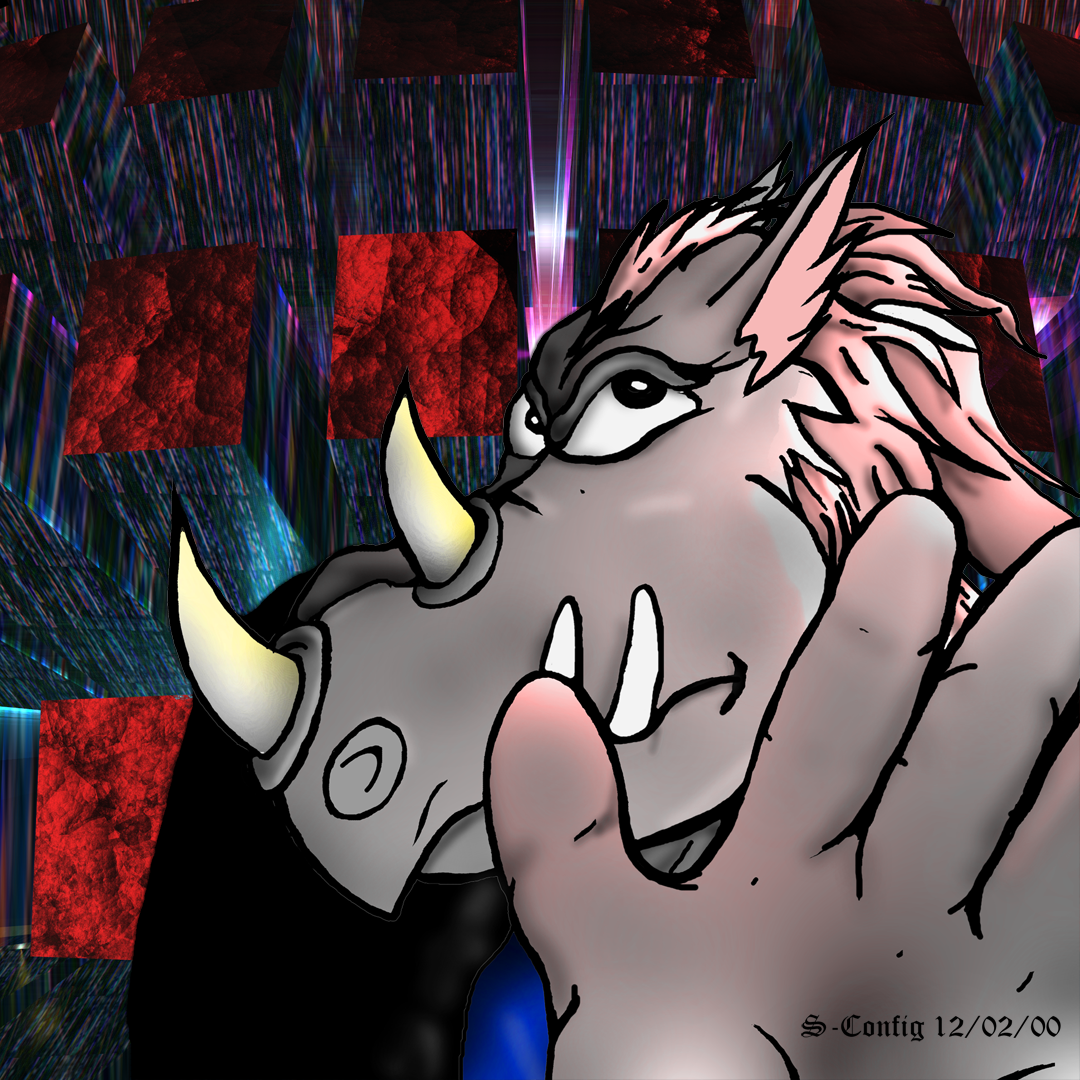 Completed image. Total time was about 30 minutes for the render time and a quick coloring in Photoshop.

 Would you like to see more? Click here to head back to the "Color Artwork" portfolio Section of my site!