Riot Ornitz welcomes you to the S-Config blog!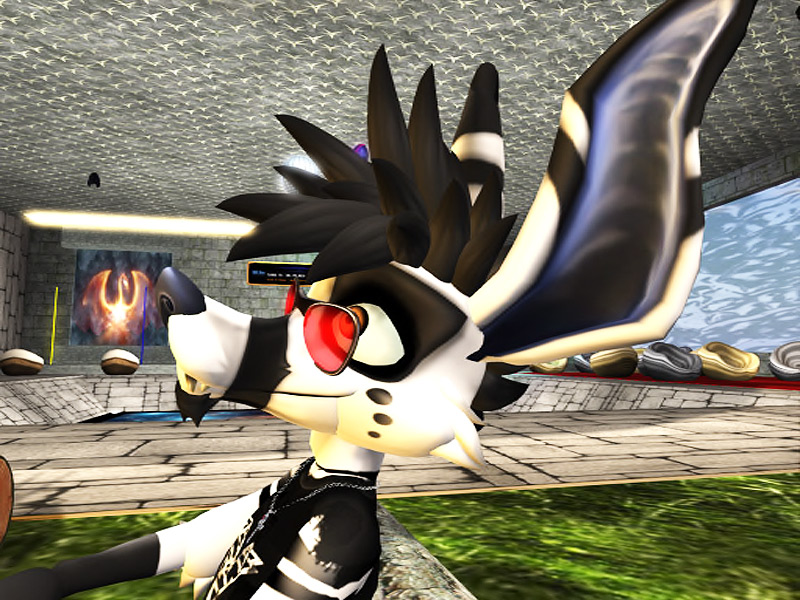 This page is the landing spot if you click on the profile tab of Riot Ornitz. You are probably wondering what is this "S-Config"? Why does Riot Ornitz exist here? What sort of trickery is this?!? Am I real? Are YOU real? What the hell is going on?!?
Calm down for starters! S-Config and Riot Ornitz are one. This is simply the name that we were chosen for our blog and nothing more!
A lot of things in this category deal with the adventures within the world of Second Life. . This would be classified as a second-generation metaverse engine for the furry community (I guess Furcadia would be the first-generation metaverse. I was never a part of Furcadia for any length of time) and thus will be my personal experience for everything that is a second life.
As mentioned in this article. It is very easy to access things on my site through the profile tab of whatever second life client you are using without ever leaving Second Life to open up an external browser. The website is responsive enough to adapt to the native SecondLife or OpenSim client browser.
Related Blogs:

Click here to check out my entries about the Metaverse.
In closing.
We're not entirely sure what you say more than:
Yup, this is my metaverse welcome page! Enjoy your stay!
But we do appreciate you stopping by after smashing that "Visit WebPage" button within whatever client you are using.
May server protect you.
END OF LINE+++